Providing knowledge, skills & educational opportunities for drinking water professionals; develop working relationships with other water treatment organizations; project a positive image and communicate the importance of safe drinking water.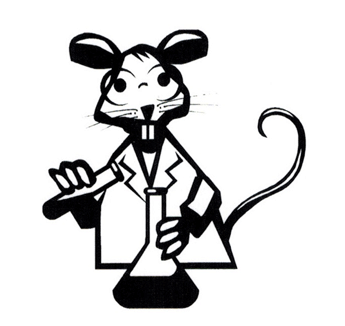 Thank you to all the instructors, volunteers, attendees and vendors who made it a success!
Remote Lab Tech Day
June 28, 2017 in Carrboro (OWASA)
Cost: $70 for members & $100 for non-members
8:00 – 8:30    Registration & Welcome
8:30– 9:15      Fecal Coliform – Colilert 18
9:15– 10:00    Metals – ICP-MS
10:00– 10:45  Lab Safety, Injuries and Illnesses
10:45 – 11:00  Break
11:00 – 12:00   Optimizing Plant Performance & Procedures for Best Water Quality through Jar Testing
12:00 – 1:00  Lunch Provided On-site
1:00 – 1:45    Upcoming UCMR 4
1:45 – 3:00      Tour:  OWASA Facility
3:00– 3:15      Break
3:15 – 4:00     Lead and Copper Changes
4:00                6 Contact hours for all DRINKING WATER and WASTEWATER certifications
Field to Lab to Process Testing for Chlorine and Turbidity (HANDS ON TRAINING)
July 25, 2017 in Randleman
July 26, 2017 in Wilson

This workshop is designed to teach proper analytical techniques for systems using chlorine for disinfection.   Analytical technologies covered in the workshop will be colorimetry analysis for chlorine using the Pocket Colorimeter II, DR900 colorimeter, and DR1900 spectrophotometer for field and lab testing; and CL17 and CLT10 for process testing. Technology covered for turbidity will be 2100Q, TL23, and TU5200 for lab analysis, and 1720E and TU5400 for process testing.
Test parameters analyzed will be free chlorine, total chlorine, and turbidity.  An ultra-low range chlorine procedure will be demonstrated with a DR1900 and a pour-thru cell.  The course objectives will be met by presenting test theory, incorporating practical applications of analytical techniques with "hands-on" experience with test systems.  Students are required to analyze water samples of known and unknown values. Attendees have the option to bring their own instrument to class.
Cost: $180 for attendees
8:00 – 8:30  Registration and Introduction
8:30 – 9:00  Basics of Colorimetry
9:00 – 9:30  Introduction to Chlorine Monitoring
Forms of chlorine, GLP, Sampling, Reagent Care, Interferences
9:30 – 10:00 Introduction to the Instrumentation
Introduction to operations of lab instrumentation Procedure differences between HR, LR, ULR
10:00 – 10:15  Break
10:15 – 10:30 Hands-on Lab (1) Total chlorine test on unknown and comparison of results
10:30 – 11:15  Hands-on Lab (2) Verification of the Function of the Instrumentation
Primary standard-Chlorine standard vs permanganate
Spike primary standard
Secondary Standards
Recall stored values
11:15 – 11:45 Process Analyzers for Chlorine Analysis – CL17, CLT10
11:45 – 12:15 Hands-on Lab (3) Verification of CL17 – Process Instrumentation
12:15 – 1:00 Lunch
1:00 – 1:30  Introduction to Turbidity – Lab Instrumentation
1:30 – 2:00  Hands-on Lab (4) Lab Instrumentation
2:00 – 2:15  Break
2:15 – 3:00  New EPA Turbidity Methods – TU5 series Instrumentation
3:00 – 3:30 Hands-on Lab (5) TU5 Series Lab and Process
3:30 – 3:45 Final questions and Conclusion
3:45              6 Contact hours for all DRINKING WATER & WASTEWATER certifications